May 26, 2020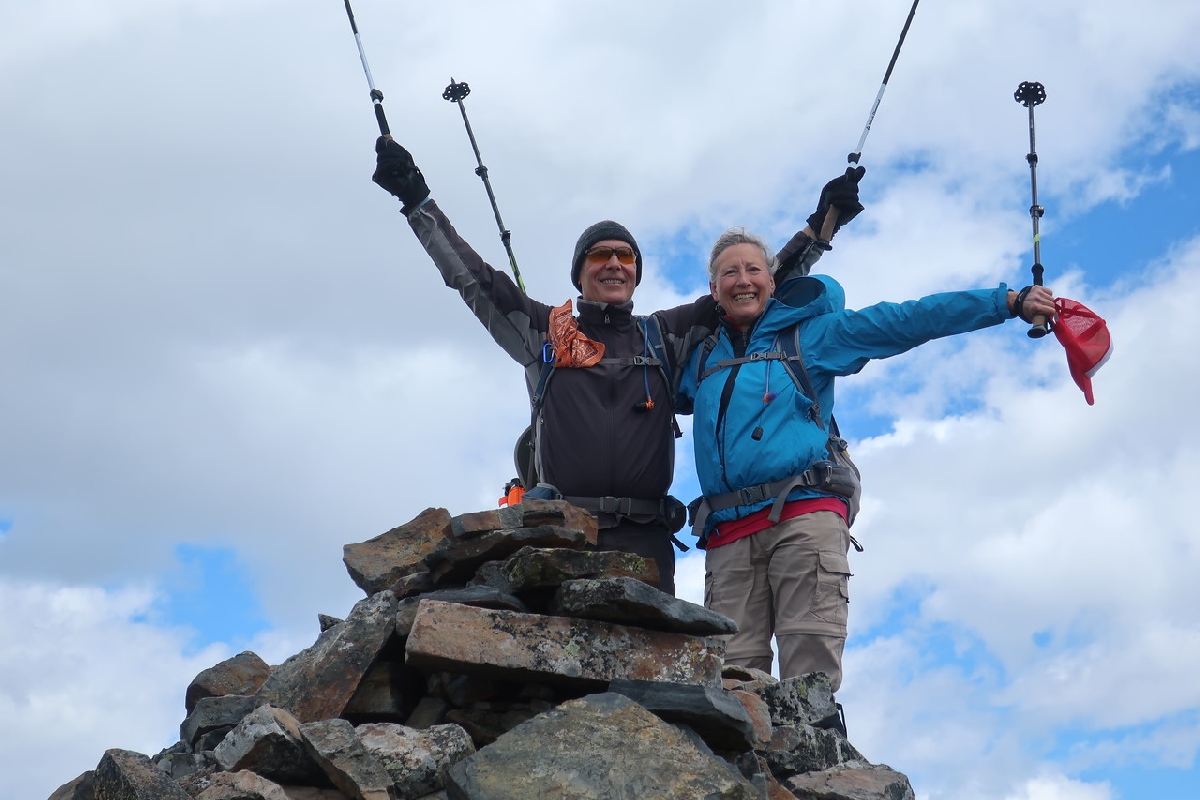 Last week, Ed Hergott and crew had a wonderful success in their quest of Getting Dave to the Summit. It was a beautiful day for all and the team safely helped Dave Wodelet, now legally blind, to the Summit of Junction Hill.
After retiring early due to glaucoma, Dave spent some years hiking with the Mountain Manics until it became too dangerous to continue on the difficult terrain that the group frequents. The Manics have missed him greatly, so when the AWA Tower Climb ended and various fundraising efforts were encouraged, Ed suggested to Dave that they could guide him to a summit as a fundraiser. He accepted and the rest is history.
On May 26, the Mountain Manics guided Dave to the Summit of Junction Hill in Kananaskis, with teams in place to scout the trail and rid the pathway of obstacles, provide emergency support if needed, and guide and advise Dave on the journey to the top.
In the end, the group far exceeded their fundraising target and embraced a spirit of camaraderie, volunteerism and adventure that is the core of AWA's Adventures for Wilderness program. We cannot say enough about what an inspiring initiative this turned out to be.