March 2, 2021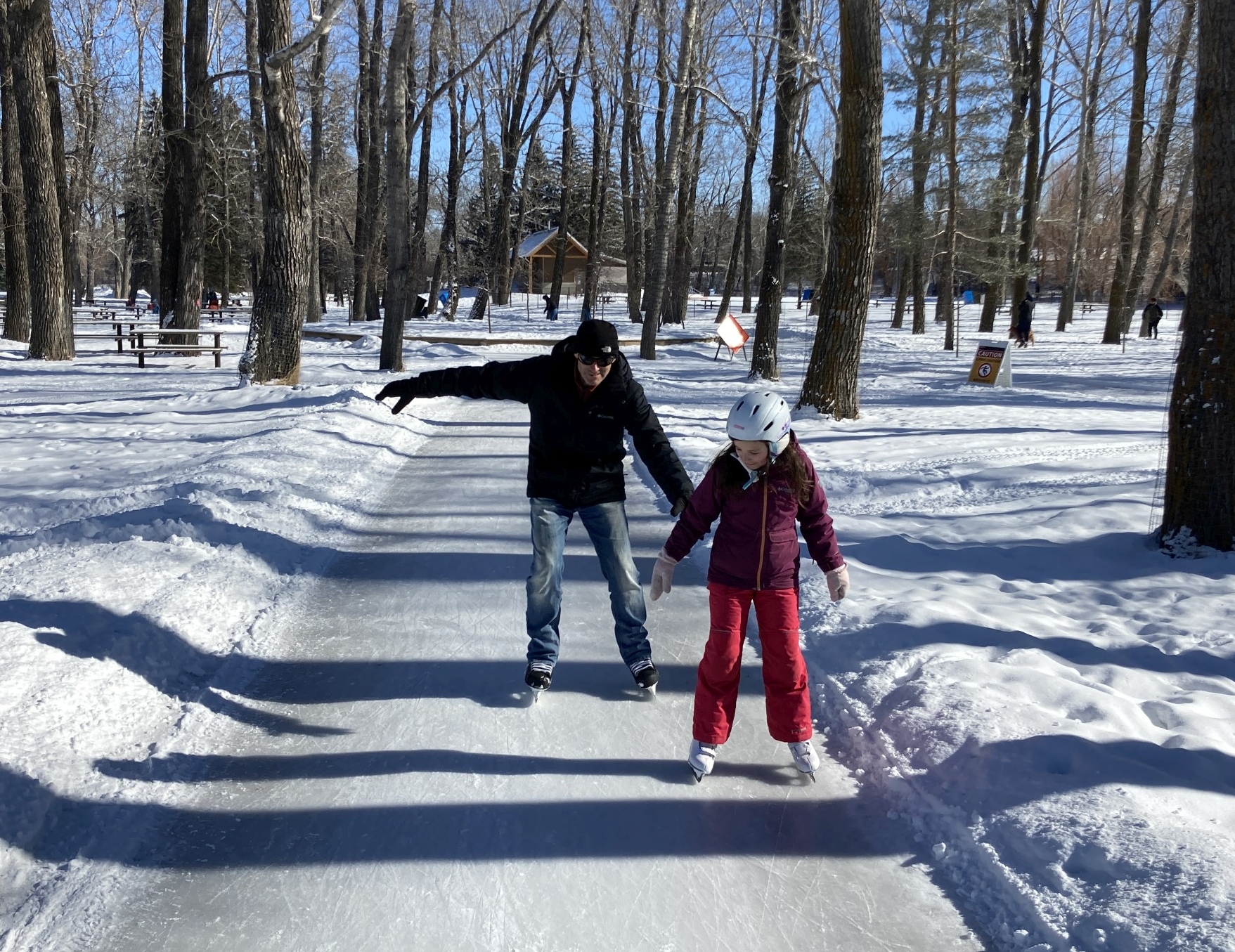 The second season of AWA's Adventures for Wilderness got off to a great start with an afternoon of skating in Calgary's Bowness Park. Adventure coordinator Sean Nichols tells the story:
Sitting around the firepit post-skate and crunching on s'mores, we remarked that the weather had turned out to be pretty much perfect. Weather is always top of mind for an event like this: too warm and the ice is slushy and treacherous; but too cold and everyone just ends up frozen, shivering, and not wanting to do anything.

As it happened, though, we couldn't have asked for a better way to kick off the second season of the A4W program: Adventures for Wilderness 2021! Bright, sunny, calm, a few degrees below freezing, and with the previous night's snowfall making the forests look fresh and magical.

Magical forests, indeed! In the heart of the city, Bowness Park features a recently-opened 1.6km ice trail winding its way through the trees lying in the Bow river valley, an enchanting setting ripe for exploration from family members of all ages, young and old; on skates and not.

After a quick tour of this "cool" pathway (sorry) and a few spins around the main lagoon, it was definitely time for those of us with shorter legs to return to the firepit and warm up with those s'mores, some hot chocolate, maybe a pepperoni stick or two, and a nice warm blanket.

Speaking of blankets, AWA's Vivian Pharis was there too, and talked about her childhood growing up in northern BC, and about how they used to keep warm. With moccasins, sometimes several layers deep, stuffed into booties. She had some on-hand to pass around. I have to admit to feeling a bit envious of those with suck beautiful warm gear. After sitting around for a few hours in the early morning's cold before the event, so that I could reserve the best firepit available, my feet were getting a touch numb!

There was time, as well, for those of us a bit too young to skate, to wander the forest paths in regular boots; so that they might also get a taste of the river valley, and perhaps a quick listen for the first of the spring's birds calling out. Then, quickly, it seemed the day was over. The first event of this year's A4W calendar… but for sure not the last!

We have many more events coming your way throughout the year — be sure to look through them to find one whose magic speaks to you too!