2023 Adventures for Wilderness
Date/Time
Event

2 Jun
7:15 pm
Yoga for the Wild


with Andrea Salamon




Calgary, Alberta

YOGA FOR HIKERS, A yoga class with Andrea Salamon for hikers of all levels, in support of the Alberta Wilderness Association.


3 Jun
9:00 am
Ice, Glaciers, Gravel and Oil – Cochrane North Field Trip (June)


with Tako Koning




Cochrane, Alberta

This Saturday adventure, which begins in Cochrane, is a road trip where we will see various forms of magnificent glacial geology in the Cochrane & Lochend areas and also see a rapidly developing program of hydraulic fracking for oil in the Lochend area.


4 Jun
1:00 pm
Mockingbird Lookout Hike


with Heinz and Kris Unger




Benchlands, Alberta

This lookout is a must for all those AWA members and friends who haven't done this hike yet. It's an easy afternoon hike, and although the 'trail' is rather just a 4×4 track through an immature pine forest, the main attraction is the 360 degree view from the top which is especially beautiful in the spring (and also in the fall). In addition we can see a live, working fire lookout. This outing also offers a chance to drive up the Forestry Trunk Road and a section of Waiparous Valley Road with opportunities for further exploration, such as the remnants of log dams which were used to flush logs down the Waiparous, Ghost and the Bow all the way to Calgary.


10 Jun
Botany, Birding and More: Exploring the Milk River Ridge


with Cliff Wallis




Warner County, Alberta

The grasslands are a special and ever-diminishing part of our province's ecosystem. Our sea of grass is part of the Great Plains that stretches south, thousands of kilometres, into Mexico. And few people know the intricacies of it as intimately as Cliff. From the calls of the pipits and sparrows flitting through the sky, to the tiny, rare plants eking out existence in the harsh soils, these he has spent years working in and learning about this place. Join him for a leisurely excursion along a section of the Milk River Ridge and learn about its inhabitants, its importance and what we can do to help ensure these places exist for our grandchildren.


24 Jun
Wainwright Dunes: Birds and More Tour


with Cliff Wallis




Provost, Alberta

Join AWA and Cliff Wallis for a unique hike and birding tour out among the grasslands and wetlands of the Wainwright Dunes Ecological Reserve, northwest of Provost. Situated adjacent to the southern boundary of the Wainwright Canadian Forces Base, this protected area is a unique combination of ecosystems. Aspen groves and sand dunes are interspersed with marshy bogs and the valley of Ribstone Creek. The Ecological Reserve has a diverse bird life representing the interface between boreal and prairie including both upland and wetland habitats.


22 Jul
Hiking Hussey's Loop into the South Ghost


with Heinz and Kris Unger




Municipal District of Bighorn,

Join us for this full day hike into a remote area of the Ghost watershed; it is rarely visited. The alpine meadows with beautiful wildflowers and the great vistas close to the high mountains make it really worth the effort. We will travel through a great variety of landscapes on this loop hike.


7 Aug
Anti-Ghost Ridge Loop


with Heinz Unger




Municipal District of Bighorn,

This adventure takes us into a rarely visited area and offers great views from the ridge. At this high elevation we may get the chance to be above the clouds! The trail leads through sections of recently (2020) burned forest and we will be close to Black Rock Mountain and also enjoy great vistas into the high peaks of nearby Banff NP, as well as spectacular views of the surrounding wilderness. We will be able to learn about why fire is an important part of the forest ecosystem and see first-hand what fire succession looks like.


12 Aug
1:00 pm
Calgary Fossil Discovery Adventure


with Tako Koning




Calgary, Alberta

This half day urban field trip invites participants to discover the huge variety of extraordinary fossilized creatures in the walls of some of the buildings in and around downtown Calgary. These fossilized creatures are examples of some of the earliest forms of life and are found in 450 million years old rocks quarried from the famous Tyndall Formation in Manitoba. Tako Koning, an experienced geologist, has made a study of the fossils. He will help the group identify the creatures and share details about their lives.


26 Aug
9:00 am
Orphan Oil and Gas Wells and Foothills Geology


with Tako Koning




High River, Alberta

This field trip is an all-day road trip beginning with visiting Frank Lake, near High River, which is a shallow water slough where hundreds of bird species have been identified. We will then drive past and view the nearby large abandoned Mazeppa gas plant. Thereafter we will drive through an area northeast of Frank Lake where a huge solar farm has been proposed, located almost on the edge of Frank Lake, and which is currently under review by Alberta Environment & Parks.

Driving southwards and then westwards of Stavely we will visit the Pine Coulee Reservoir and the beautiful Willow Creek Municipal Park nestled in the valley of Willow Creek. In the Porcupine Hills, we will stop by the site of an orphan gas well assigned to the Orphan Well Association for abandonment and site remediation.

The trip will continue westwards over the crest of the Porcupine Hills, reviewing the underlying geology and enjoying stunning views in all directions. The trip ends in the village of Longview viewing oil-producing sites and discussing issues related to future wells abandonment and wellsites environmental remediation.


8 Sep
Karina's Summits 8/8/8


with Karina Eustace-Wallis

Inspired by her mum's 40/40/40 adventure, 7 year-old Karina wanted to create her own Adventure for Wilderness. After summiting her first mountain last summer (Cirque Peak), she decided she wanted to climb eight summits in 2023 to celebrate turning eight. All the summits will have a minimum elevation gain of 500m (except for Tunnel Mountain, which she will climb via the technical rock route).


20 Sep
Exploring Leseur Creek


with Heinz and Kris Unger




Rocky View, Alberta

This is a perfect fall hike because of the beautiful colours of the many willows, aspens and poplars that grow along Leseur Creek, which is a tributary of the Ghost River. The water levels are rather low at this time of the year and we can easily cross back and forth while we explore along the valley. Discover beautiful wetlands created by industrious beavers, and learn about their ecological importance and how they can decrease the severity of forest fires.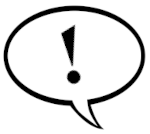 Hey! Did you know AWA also has a talks program? We host several talks throughout the year: some over Zoom, some in-person, and some hybrid! To see what exciting and interesting talks we have coming up, please head over to the AWA site at AlbertaWilderness.ca/events!
Powered by Events Manager