2023 Adventures for Wilderness
Date/Time
Event

30 Sep
Karina's Summits 8/8/8


with Karina Eustace-Wallis

Inspired by her mum's 40/40/40 adventure, 7 year-old Karina wanted to create her own Adventure for Wilderness. After summiting her first mountain last summer (Cirque Peak), she decided she wanted to climb eight summits in 2023 to celebrate turning eight on September 8. All the summits will have a minimum elevation gain of 500m.


1 Oct
1:00 pm
Exploring Big Hill Springs and Bighill Creek


with Wendell Koning, former water quality specialist/limnologist with Alberta Environment and Protected Areas




Cochrane, Alberta

Be part of the adventure! Explore Big Hill Spring and Bighill Creek, on a trail few folks visit and see why it deserves special protection. The springs and creek are under threat of being forever altered by proposed gravel mines. This section of Bighill Creek boasts an exceptional amount of biodiversity and is ecologically intact. Learn more about the importance of the area and what might be lost from water expert Wendell Koning and Bighill Preservation Society President Gerry Bietz. Experience this gem for yourself and learn what AWA and other organizations are doing to protect it.


14 Oct
Forget-me-not Ridge Hike


with Chris Saunders




Kananaskis, Alberta

Forgetmenot Ridge is a high ridge on the south side of the Elbow River near the confluence of the Big Elbow and the Little Elbow. It is a stiff climb to the top of the ridge but the views from the top are extraordinary, spectacular in each direction. The ridge itself is a broad tundra-like plateau with steep sides. The hike ascends the NW side and, once on top, continues along the ridge to a viewpoint on the east side.


31 Dec
General Adventure


with Lindsey Wallis

Support the creation and production of future Adventures for Wilderness with a donation. Your support means we can continue to offer these events with no minimum donation so participation can be open to all.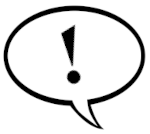 Hey! Did you know AWA also has a talks program? We host several talks throughout the year: some over Zoom, some in-person, and some hybrid! To see what exciting and interesting talks we have coming up, please head over to the AWA site at AlbertaWilderness.ca/events!
[addtoany url="https://climbforwilderness.ca/adventures/" title="Check out these great wilderness adventures happening in Alberta this year!" buttons="facebook,twitter,email" media="https://climbforwilderness.ca/wp-content/uploads/2020/01/a4w_logo_400x225.jpg"]
Powered by Events Manager