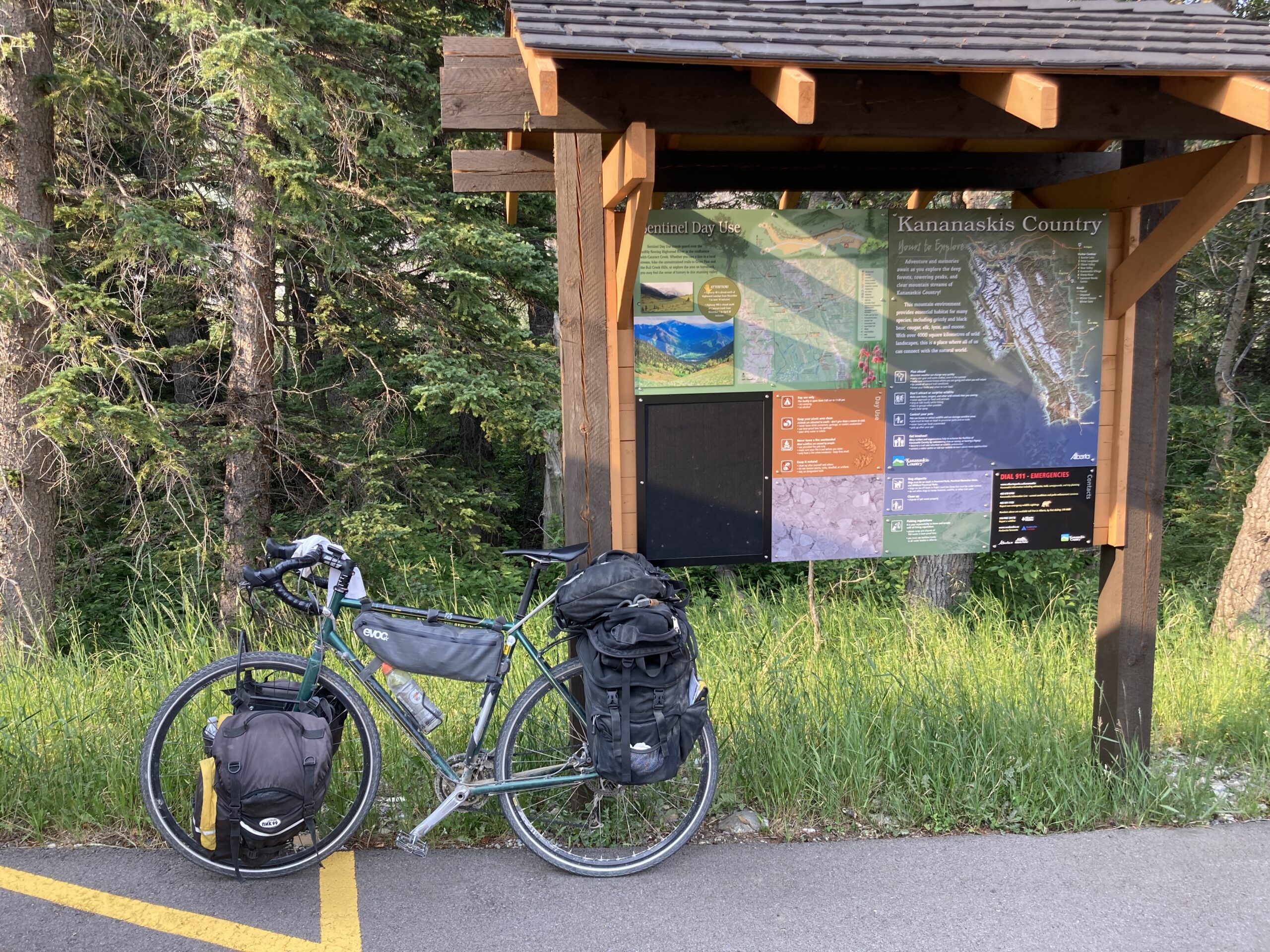 Date/Time
19 Sep 2022 - 20 Sep 2022
8:00 am - 7:00 pm
Location
Oldman Falls
We're sorry; registrations have closed for this adventure.
Distance:
150 km
Elevation:
net. 775 m descent
Expected time:
2 days; total ~12 hrs biking
Difficulty:
moderate - to - challenging
This 2-day-long bikepacking trip will follow the upper Oldman River from the Oldman Falls near the continental divide, downhill and through the Livingstone Gap, then out across the foothills as we trace the river's route past the Oldman Reservoir where it becomes a meandering, middle aged river through to Fort MacLeod. In this two-day adventure we will spend a day biking (mostly) downhill through the mountains, taking in the fantastic scenery and history of Alberta's front range as we learn about how human development interacts with Alberta's headwaters. Then we'll camp overnight near the Livingstone Gap before experiencing the lower foothills the second day, with a stop at the historic Head-Smashed-In Buffalo Jump. The adventure will be led by an experienced bikepacker and we will have support on-hand to cover any eventuality.
The 150 km journey over the two days breaks down as follows:
Day 1 will be about 50km on gravel, mostly downhill
Day 2 will be about 100km on a mix of gravel and (mostly) paved road, generally flat with an overall downhill trend
We will be factoring in time for plenty of breaks and snack/water/rest periods, depending on the needs of the group.
Coordinator
Sean Nichols
Fundraising Goal
Adventure Metrics
Required Equipment
Things To be Aware Of
Details
Contact this Coordinator
---
[addtoany url="https://www.adventuresforwilderness.ca/adventures/a4w2022-bikepacking-the-upper-oldman/" title="There's a great wilderness adventure happening in Alberta this year! Bikepacking the Upper Oldman:" buttons="facebook,twitter,email" media="https://www.adventuresforwilderness.ca/wp-content/uploads/2021/12/IMG_2431-scaled.jpg"]