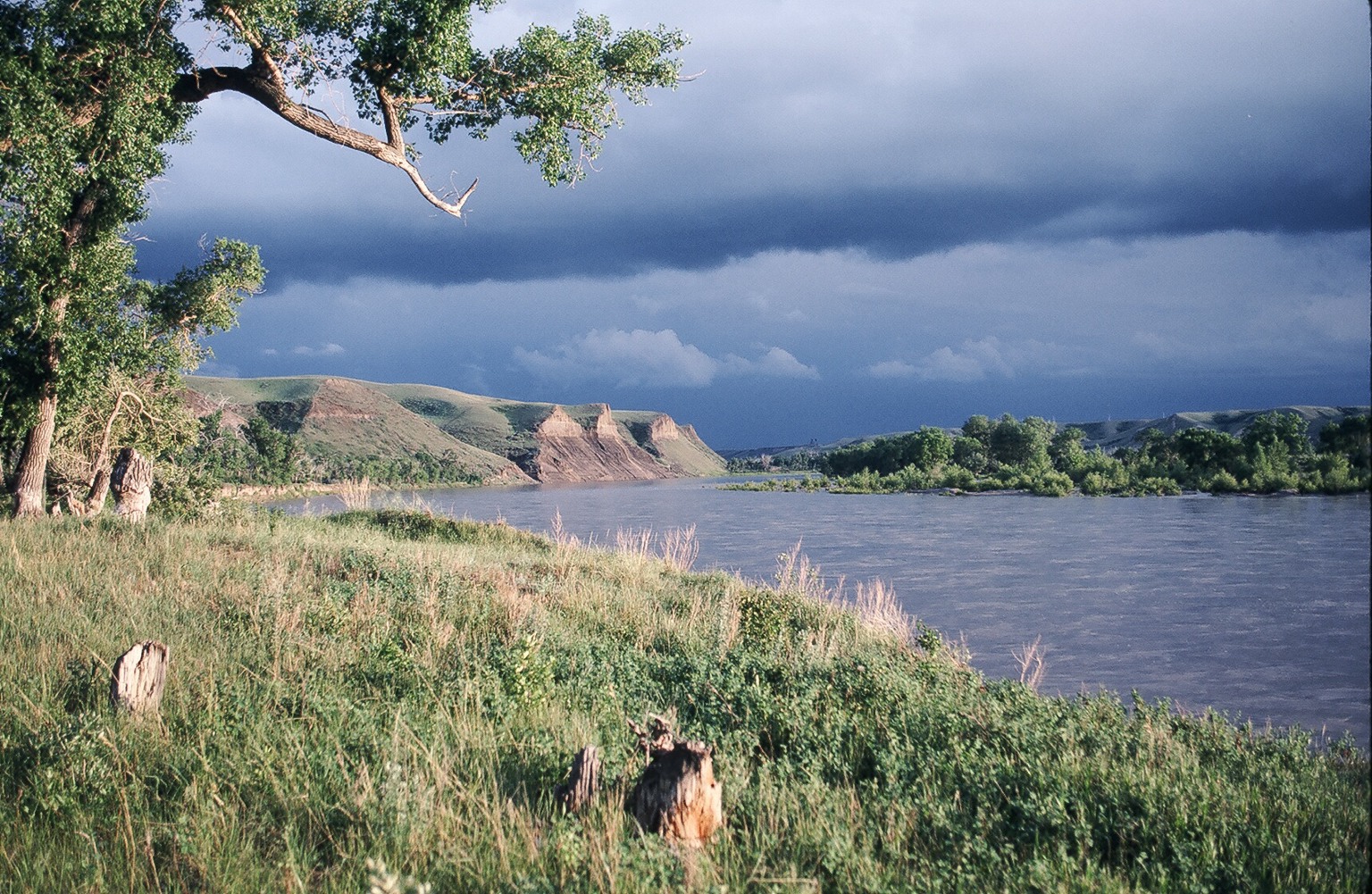 Over three days in July, AWA President Jim Campbell will team up with Conservation Specialist Phillip Meintzer and AWA member Bob Patterson for a fun, occasionally thrilling, and sure-to-be educational paddling adventure down Southern Alberta's Oldman River. Canoeing 100km downstream from Fort MacLeod to Lethbridge over the course of 3 days, this adventure will take them through some of the most drought-threatened areas of Alberta, where they will look into the pros and cons of the irrigation systems that have been overlaid on this landscape.
This adventure is being organized for a number of important reasons. First, to get a close up look at the state of one of southern Alberta's iconic watersheds that is facing threats from numerous land use pressures in the region. Second, as a fundraiser for AWA's ongoing work to protect Alberta's rivers, healthy aquatic ecosystems, and reliable sources of clean drinking water. And finally, as a celebration of Jim's 70th birthday. What an aptly named location for celebrating this life milestone! Jim is marking this occasion by encouraging family and friends to donate to AWA in support of wilderness and wildlife in Alberta.
Conservation Specialist Phillip Meintzer will be accompanying Jim and Bob to document the journey including any visible impacts to water quantity and quality along the length of their trip. Threats to the health of the Oldman River and its aquatic ecosystems include irrigation agriculture (i.e., water withdrawals, return flows, and nutrient loading), forestry (i.e., runoff, erosion, and groundwater storage), recreation such as OHV use, climate change, and the cumulative effects of any/all of these threats combined.
Adventurer
Jim Campbell
Bob Patterson and Phillip Meintzer
Photos and Report
Fundraising Goal
Contact this Adventurer
---
[addtoany url="https://www.adventuresforwilderness.ca/adventures/a4w2022-oldman-river-adventure/" title="There's a great wilderness adventure happening in Alberta this year! Oldman River Adventure with Jim, Bob and Phillip:" buttons="facebook,twitter,email" media="https://www.adventuresforwilderness.ca/wp-content/uploads/2022/06/20160300_oldman_river_lfitch.jpg"]