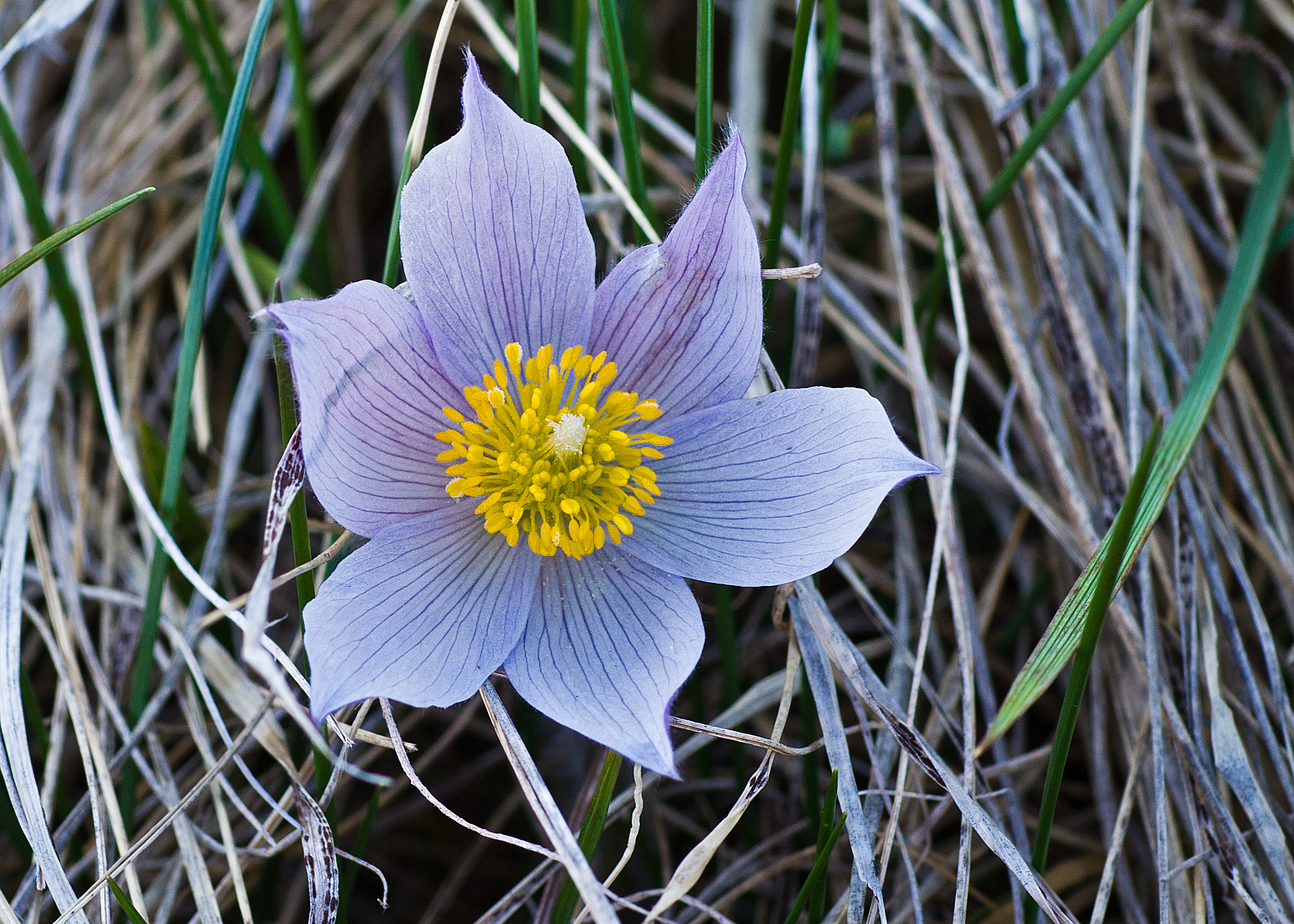 Date/Time
1 Apr 2023
10:30 am
Location
Nose Hill Park
We're sorry; registrations have closed for this adventure.
Expected time:
2 hrs
Difficulty:
Easy, slight uphill walk
Please join our Executive Director Debborah Donnelly, along with geologist Tako Koning and botanist Karel Bergmann on an exploration of Nose Hill to find prairie crocuses, the first harbingers of spring in Calgary. This adventure is in memory of Margaret Main and Gus Yaki.
There are sure to be other signs of spring to enjoy as well. With Karel's help, even the plants that are still dormant will be interesting as we ramble our way across the hills. Tako will teach us about glaciations, rock striations, and the various fossils that can be found in the park.
There is no doubt you will find fresh air, glimmers of spring starting to awaken from winter, and a sense of peace that the hills and time in nature can bring.
Margaret Main and Gus Yaki were two of AWA's dedicated volunteers. In years past Margaret and our former Executive Director, Christyann Olson, would check hillsides for the first crocus blooms. Christyann says "At the same time Gus, with his incredible talent for spotting even the most obscure buds or changes in his surroundings, was hunting crocus buds too. Not unlike many others, that symbol of spring meant so much to the three of us. I would check in my neighbourhood and Margaret would invariably find one before me on Nose Hill; and Gus had us beat with his spotting."
We invite you to sponsor this adventure in remembrance of someone meaningful to you who has passed on. Memories made in Alberta's wild spaces are some of the most special and lasting. AWA is working to preserve Alberta's Wild Lands so Albertans can continue to make memories with friends and families in these special places.
Coordinator
Debborah Donnelly
Fundraising Goal
Adventure Metrics
Required Equipment
Contact this Coordinator
---

We're sorry; this adventure is fully booked.