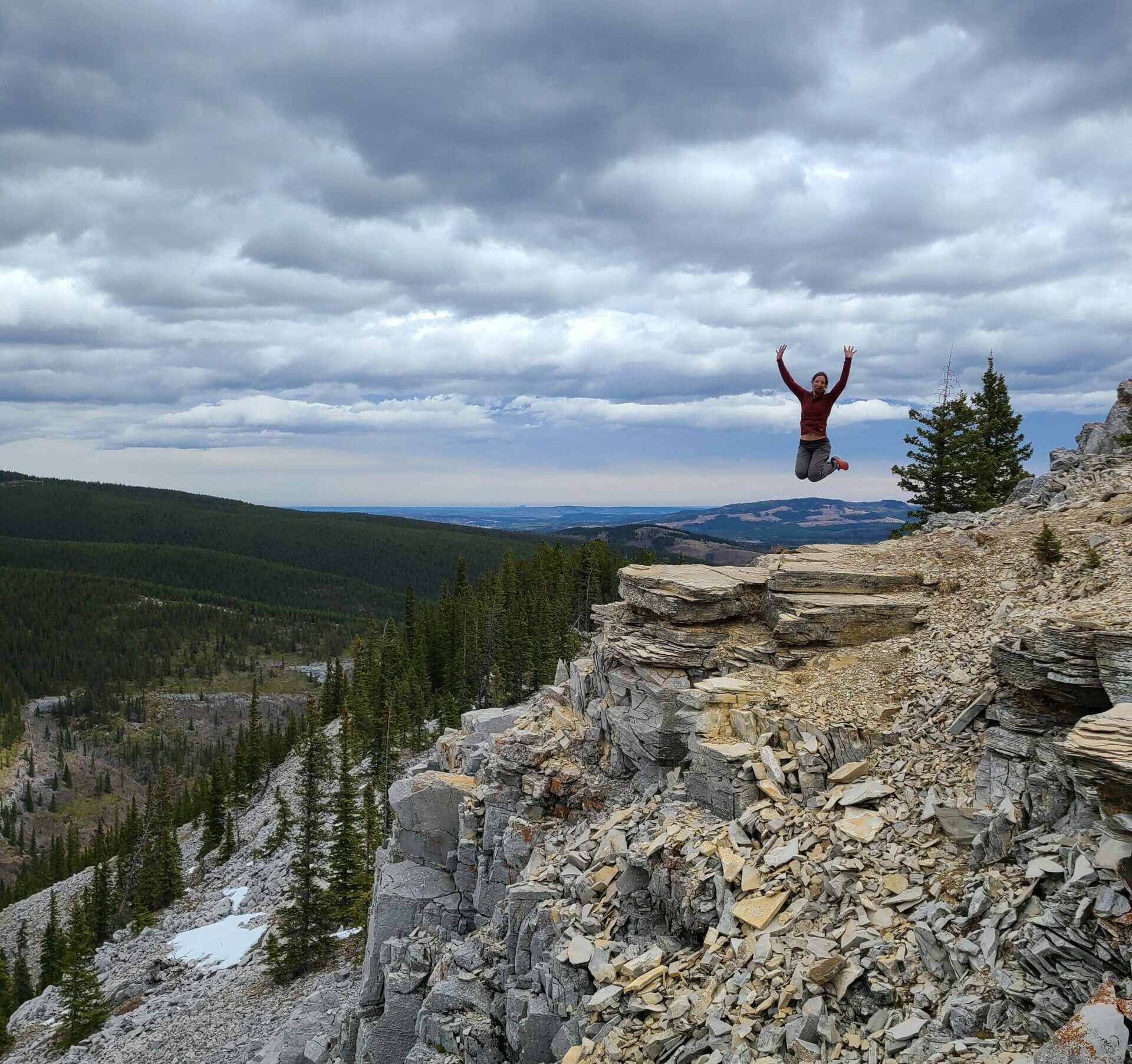 Date/Time
1 May 2023 - 31 May 2023
We're sorry; registrations have closed for this adventure.
It started as Monday Mum Day for two mums who needed a day away from kids, away from work and away from the city to recharge and reconnect with themselves and each other in nature. This year we are inviting every mum to join us over an entire month to find time to find yourself in the wild places near you, share the stoke and raise money for a great cause. And of course…THERE WILL BE PRIZES! See below for some events to get you started.
Choose your own mum day adventure or join us on one of ours (please register for free at the links below so we can keep track of numbers)!
Click here to register for any of the events below
May 5, 4:30 pm - Bowmont wander with Annalise and Cailynn Klingbeil
May 8, 6 pm - Fish Creek happy hour wander with Lindsey Wallis
May 10, 6:30 pm - Mesa Butte evening hike and bonfire with Kelsie Joad
May 15 - Kananaskis rock climbing day with Lindsey Wallis (minimum $150 donation)
May 18, 6:30 pm - Nose Hill happy hour wander with Lindsey Wallis
May 24, 6 pm - Weaselhead happy hour wander with Lindsey Wallis
May 29, time TBA - Paddle night at Bowness Park with Bonnie Presser
How:
Register for May Mum Days on this page
Set a personal goal for how many hours you want to dedicate to yourself in nature for the month
Get people to sponsor you (you can also sponsor yourself) at https://albertawilderness.ca/product/sponsor-a4w/
Get out and fill your proverbial bucket in Alberta's spectacular wild places
Share the stoke! Post photos and videos of your adventure(s) and tag @adventures4wild #Maymumdays
Win sweet prizes from local businesses
Why: In support of the Alberta Wilderness Association, which is working to ensure our children and grandchildren will also be able to find solace in Alberta's wild places. The AWA has been working for more than half a century to protect Wild Alberta. Once you've registered, raise funds by getting people to sponsor you on our website at https://albertawilderness.ca/product/sponsor-a4w/ There will be prizes for participants who are top-fundraisers, as well as random draws for prizes from those who reach a minimum $200 sponsorship.
Who: Mumdays are time to focus on YOU. So leave the kids and the partner at home. Call grandma. A friend. That kid down the block who REALLY wants to make some money looking after your kid. You can choose to adventure alone, with a group of friends, or come along on one of our adventures (see above).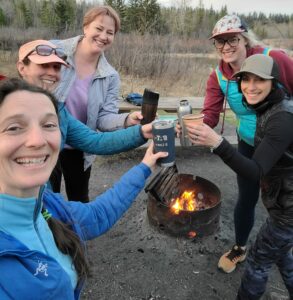 When: Literally anytime in the month of May. May is the month we celebrate mums, so what a great time for a challenge celebrating how strong and badass all you ladies are! We know mums are busy so find time whenever you can. Our adventures started as Monday Mum Day but more often than not "Monday" would come on a Wednesday. You need to be flexible, so is this challenge is too.
What: GET OUT THERE. We all might be mums but we are also all different, so do whatever you need to do to FILL. YOUR. BUCKET. It could look like a walk in a city park, a multi-day/multi-sport adventure, or anything in between. It could be once in the month, it could be every week. Make sure to share photos of your adventure on Instagram or Twitter and tag us @adventures4wild (don't forget to give us a follow) @radmumsyyc and use the hashtag #Maymumday
Where: Somewhere WILD. It could be a pocket of nature in the city or it could be far in the backcountry. It is important for our mental, physical and spiritual health to spend time in nature. Find time to visit the places that make your soul full.
Coordinator
Lindsey Wallis
Fundraising Goal
Required Equipment
Contact this Coordinator
---
[addtoany url="https://www.adventuresforwilderness.ca/adventures/a4w2023-may-mum-day-challenge/" title="There's a great wilderness adventure happening in Alberta this year! May Mum Days Challenge:" buttons="facebook,twitter,email" media="https://www.adventuresforwilderness.ca/wp-content/uploads/2023/03/20220504_131139-scaled-e1679509614156.jpg"]