February 14, 2023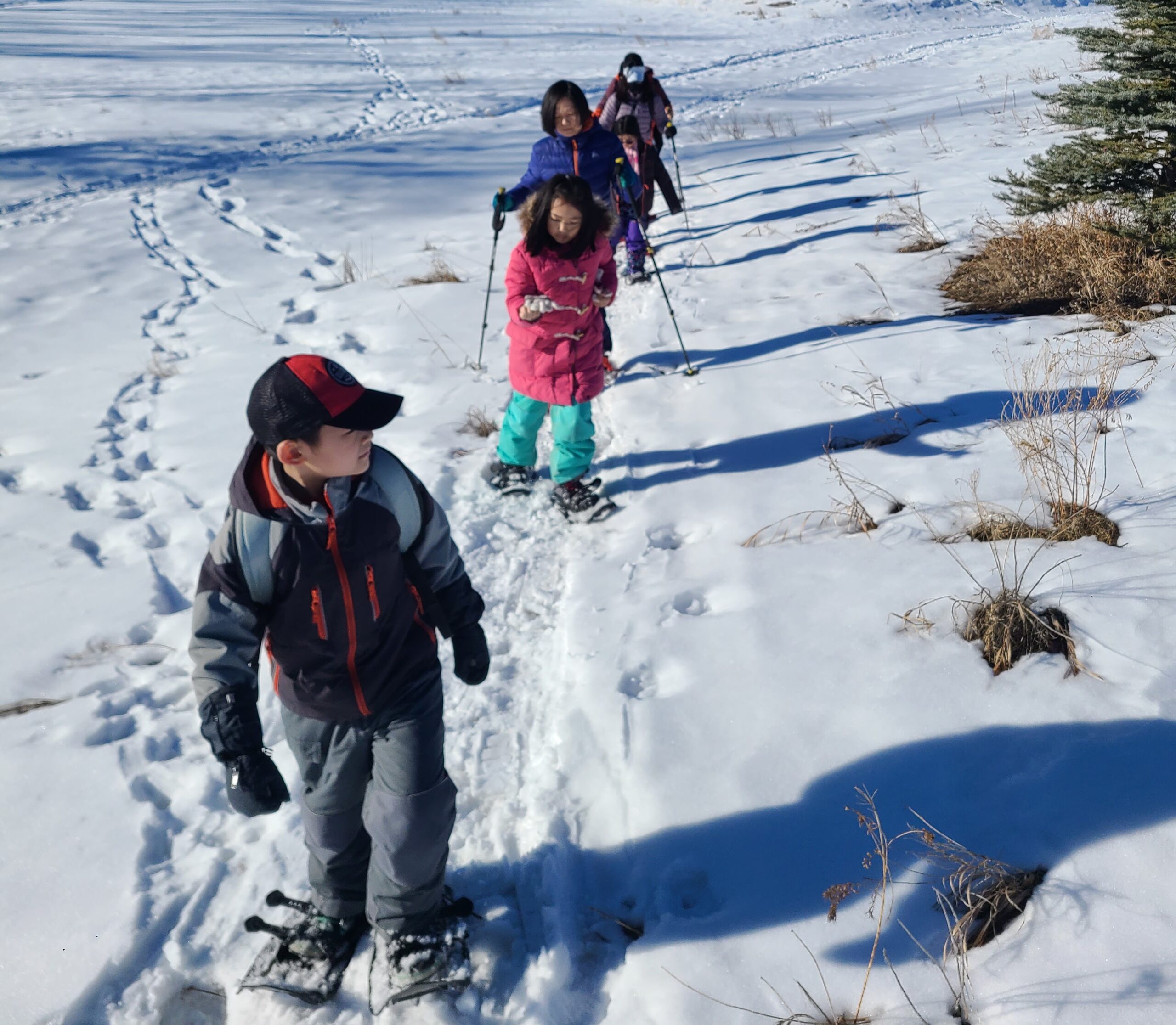 The first week of February 2023 was a frigid one. But a weekend chinook brought clear, sunny skies and temperatures above freezing for February 4, 2023. This was a good thing for  snowshoeing for newcomers adventure, led by Lindsey Wallis. Participants were introduced to the activity with the great combination of fresh snow and a warm day.
Both the morning and afternoon sessions met in Fish Creek Provincial Park, the only provincial park within the city of Calgary and a close-to-home nature getaway. That was certainly true on this Saturday for the families that joined us. Once everyone had their snowshoes on, we set out to explore the fields and woodlands that make up this stunning area. As the sounds of traffic faded away, we identified tracks, scat and houses of the animals who make this park their home. While the birds' nests are empty this time of year, we were treated to the calls of flickers and the sight of chickadees, ravens and a bald eagle. The kids had particular fun making their own tracks, leaving shapes in the snow and enjoying a snowball fight.
Towards the end of the adventure, we stepped onto the frozen Fish Creek, the stream for which the park is named. Here, we learned important rules about ice safety and the "leave-no-trace" principle. Previous park visitors had built ice sculptures from blocks that broke off the creek. Our last stop was to admire these before heading back through the poplar forest to the parking lot.
Text: Willow Pawlak
Photos: Lindsey Wallis