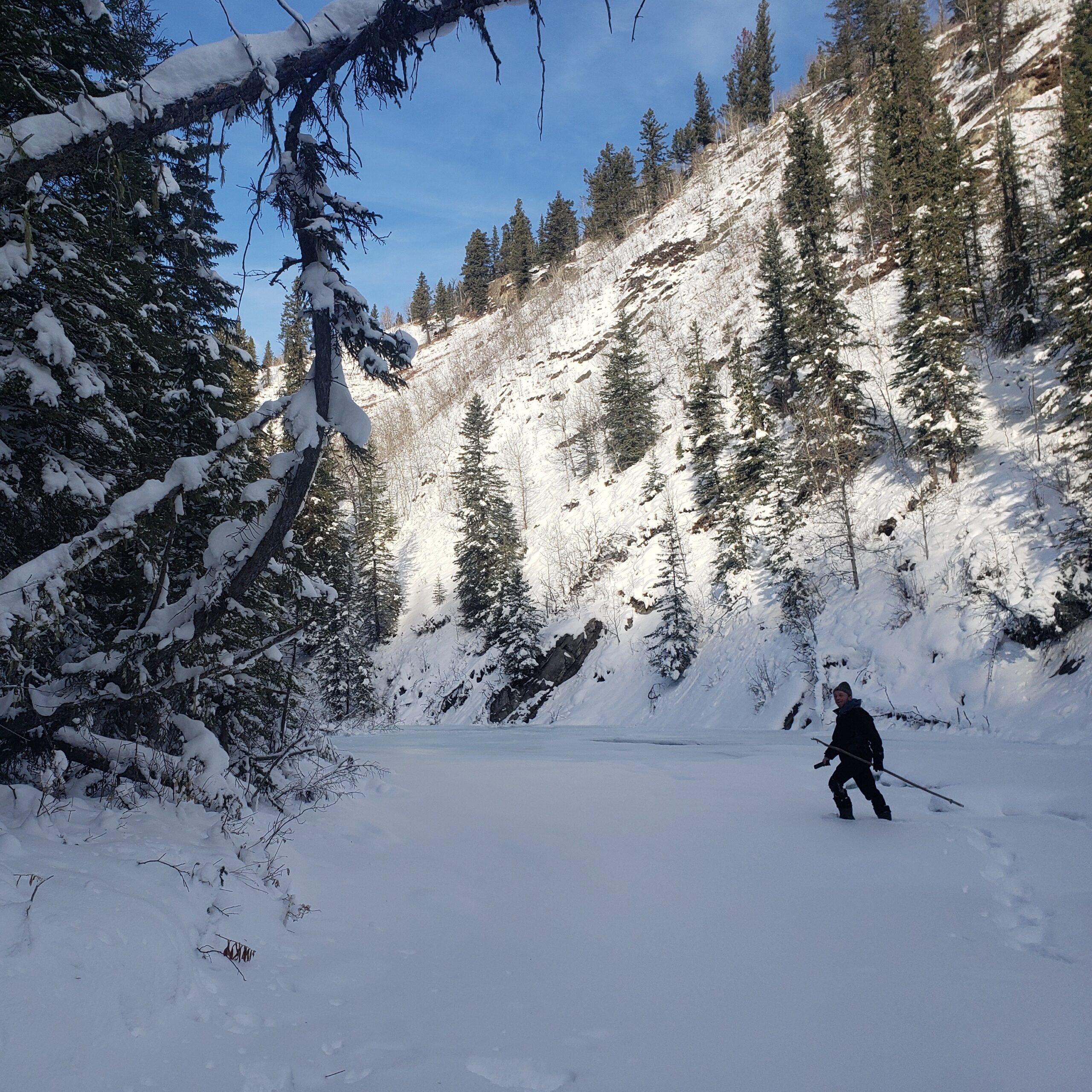 Date/Time
8 Mar 2021
Location
Waiparous Creek
We're sorry; registrations have closed for this adventure.
Distance:
10 km
Expected time:
3-4 hrs
Difficulty:
moderate
Join local resident Heinz Unger for a snowshoe hike through the frozen Waiparous 'canyon'. The creek is a tributary of the Ghost River and we will start just upstream from the confluence in the Village of Waiparous. We will get some rays of sunshine into the steep-walled valley to provide contrasting light and shade as we hike up the frozen creek. Often you can hear or even see the water flowing under the ice and snow cover. It gives a very different perspective on the valley that's not easily accessed most of the year. Depending on snow level and conditions, the hike could also be done with cross country skis or just good winter boots. We'll return to the parked vehicles in Waiparous Village via an easy, groomed trail on the top of the south embankment with some dramatic views down into the 'canyon'.
PLEASE NOTE this is the 2021 Waiparous Creek Snowshoe adventure. If you are looking for the 2022 Waiparous Creek Winter Hike you can find it here.
Coordinator
Heinz Unger
Photos and Report
Fundraising Goal
Adventure Metrics
Required Equipment
Covid-19 Precautions
Things To be Aware Of
Details
Contact this Coordinator
---

We're sorry; this adventure is fully booked.