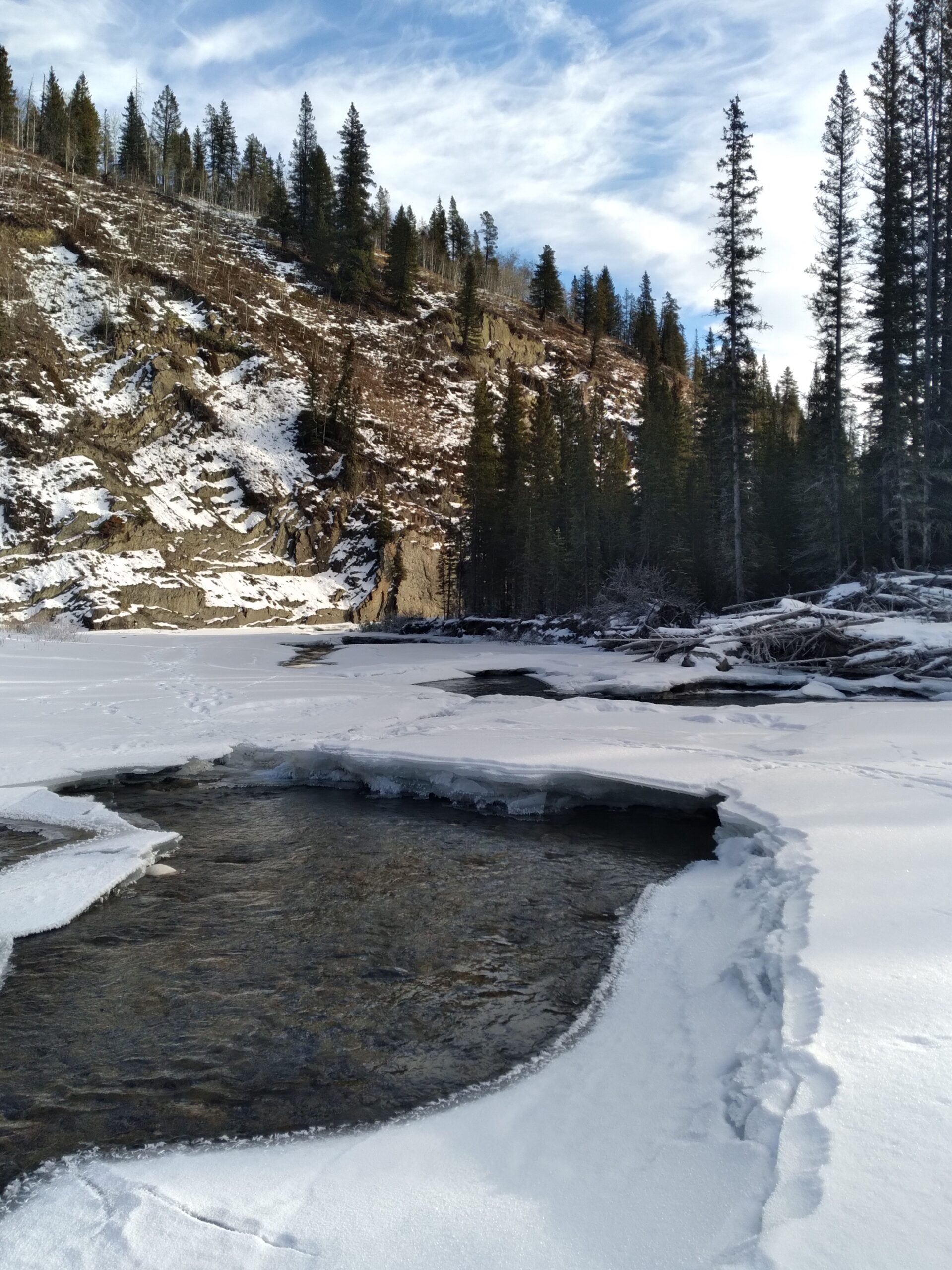 Date/Time
28 Jan 2023
1:00 pm
Location
Waiparous Creek
We're sorry; registrations have closed for this adventure.
Distance:
10 km
Expected time:
3-4 hrs
Difficulty:
moderate
Winter isn't over yet and there's still a chance to walk on the frozen Waiparous Creek, especially if you had missed it last year. The hike starts in the Village of Waiparous, close to the confluence with the Ghost River, and leads upstream along partially open sections of the river, over ice bridges and below dramatic high banks and escarpments. The return trip is on a forest trail, and there'll be cookies, hot chocolate and mulled cider at the Ungers in nearby Benchlands right after the hike.
Coordinator
Heinz Unger
Photos and Report
Fundraising Goal
Why Join This Adventure?
Adventure Metrics
Required Equipment
Things To be Aware Of
Details
Contact this Coordinator
---

We're sorry; this adventure is fully booked.
[addtoany url="https://www.adventuresforwilderness.ca/adventures/a4w2023-winter-hike-on-the-frozen-waiparous-creek-in-the-ghost-valley/" title="There's a great wilderness adventure happening in Alberta this year! Ice Walk Adventure on Waiparous Creek:" buttons="facebook,twitter,email" media="https://www.adventuresforwilderness.ca/wp-content/uploads/2023/01/20221231_124130_Waiparous-creek-ice-scaled.jpg"]